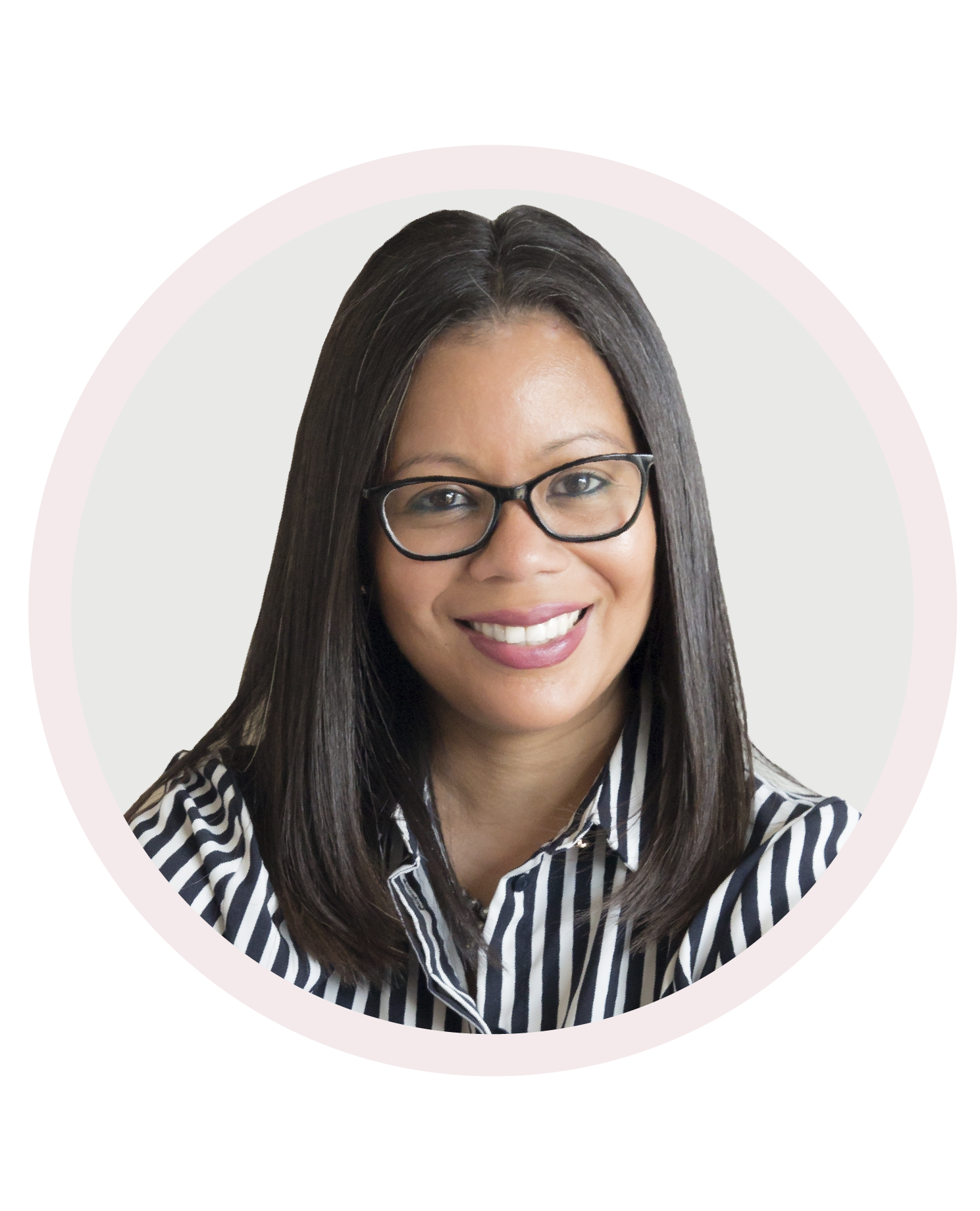 Founding Director and Therapist
Cheryl Aguilar is a licensed independent clinical social worker with over two decades experience in the public and private sectors. She is the founder and therapist at Hope Center for Wellness, a multicultural mental health practice focused on holistic healing.
She is pursuing a social work Phd degree at Smith College School for Social Work. Cheryl is a Robert Wood Johnson Foundation's Health Policy Research Scholar fellow and an American Psychological Association's Interdisciplinary Minority fellow. Her contributions in the social work profession have been recognized by several entities. In 2023, Cheryl was named Social Worker of the Year by the National Association of Social Workers DC/VA chapter for her commitment to excellence in the social work profession. In 2019, she was selected by Social Work Today magazine as 1 of 10 dedicated and deserving social workers making extraordinary impact across the country.

Her clinical work focuses on working with youth, young adults, adults and families. She believes in a holistic approach to wellbeing and utilizes evidenced based interventions such as Psychodynamic, CBT, EMDR, Mindfulness, Trauma Informed Care, Somatic Experiencing, Strength-Based, Solution Focused and Narrative Therapy, among other interventions She addresses issues related to depression, anxiety, trauma, stress, grief and loss, adjustments, addictions, family reunification, among others.
While Cheryl works with people from all walks of life, she specializes in working with immigrants and refugees. She has designed and implemented several culturally sensitive groups and programs including Emociones y Política, a support group and workshop for immigrants facing anxiety due to the political climate and Emotions and Politics: A Comprehensive Approach to Respond to Immigrants' Mental Health workshop for providers.
She is a speaker and trainer on culturally sensitive work with Latinos, immigrants and refugees, Trauma Informed Care, TeleMental Health, Self-Care, Mindfulness, among other topics. Cheryl has trained hundreds of social workers, behavioral health professionals, teachers, organizers, other professionals, and community members.
In addition to serving as one of Hope Center's therapists, she supervises a team of therapists and trainers, and leads the vision for programs design. 
Throughout her career, she has held several roles as communicator, group facilitator, advocate, case manager and currently as mental health therapist. Prior to launching Hope Center for Wellness, LLC in 2017, she served as bilingual mental health therapist at La Clinica del Pueblo, where she became the organization's first TeleMental Health Therapist to expand mental health access to Spanish Speaking Latinos through video. She also worked for other DC metro area direct service organizations including the Latin American Youth Center and Maryland Multicultural Youth Centers, where she served in several roles including program coordinator and worked at Prince George's County Health Department as bilingual youth counselor.
Community Involvement
Cheryl serves as advisory board member for WETA Well Beings/Mental Health Crisis project, an initiative aimed to bring mental health programming and awareness through radio, television and public events across the nation. Most recently, she served as appointed committee member of the National Association of Social Workers (NASW) Mental Health Specialty Practice Section and as appointed board member of the Congressional Research Institute for Social Work Policy (CRISP).
Cheryl combines her passion for micro and macro work, advocating for the communities she serves. She founded and co-leads Social Workers United for Immigration, a network of social workers committed to the well- being and advancement of immigrants, and immigrant rights. Because of this work, in 2019, Cheryl was selected by Social Work Today magazine as 1 of 10 dedicated and deserving social workers making extraordinary impact across the country.
Fun Facts
Before embarking in social work, Cheryl worked in journalism, public relations and community organizing for over a decade. In 2011, while spearheading a mental health public awareness project, she was confronted with mental health needs of young people. Wanting to be a part of the solution, she decided to pursue a Masters of Social Work in 2012 with the goal to practice psychotherapy. She obtained a Masters of Social Work from The Catholic University of America.
Cheryl migrated from Honduras as a teen and was raised in New Jersey, where she graduated from Rutgers University with a bachelor's degree in journalism and political science. Her immigration experience has shaped her mission to uplift communities, give back and empower others to reach their full potential. Committed to her mental health and overall well-being, Cheryl enjoys practicing self-care activities like yoga, walking, biking, reading, mindfulness meditation, candle making, and spending time with family and friends.