On Sunday, November 12, the Hope Center for Wellness joined the iconic restaurant El Tamarindo in Adams Morgan, DC, to celebrate National Pupusa Day! El Tamarindo, a family-owned restaurant that opened in 1982, has been a staple of the El Salvadoran and Mexican community in D.C. since its inception. The event, featuring fun activities for all ages, lasted all day. Attendees enjoyed pupusa workshops, music, dance, art activities, and of course, delicious food and drinks. Community is such an important aspect of our wellbeing as it fosters a sense of belonging, support and enriches our lives. Watching hundreds of people come through to talk, laugh, eat and dance was truly uplighting. Hungry? Watch this DIY Pupusa making video Tutorial put together by El Tamarindo! 

In addition to providing art activities (see the mandala and art activities below), the Hope Center for Wellness conducted a coat drive, collecting hundreds of winter clothing items for donation to John Wesley AME Zion Church. This church has been actively supporting newly arrived immigrants in collaboration with the Migrant Solidarity Mutual Aid Network. Another way to support recently arrived immigrants is by donating items from a general Amazon wish list. Click here to access the list. This year marks the second time the Hope Center for Wellness has partnered with El Tamarindo to support newly arrived immigrants and it marks our season of giving back. Our collaboration with El Tamarindo has spanned decades. El Tamarindo has been a beacon of hope in our community, serving as the epicenter of community, culture, food, tradition, activism, and service for both our Latino and local populations. El Tamarindo has hosted various events the Hope Center has organized, individually and in partnership with other organizations, ranging from coalition-building events for youth, to social worker activism meetings, to networking and relationship-building events.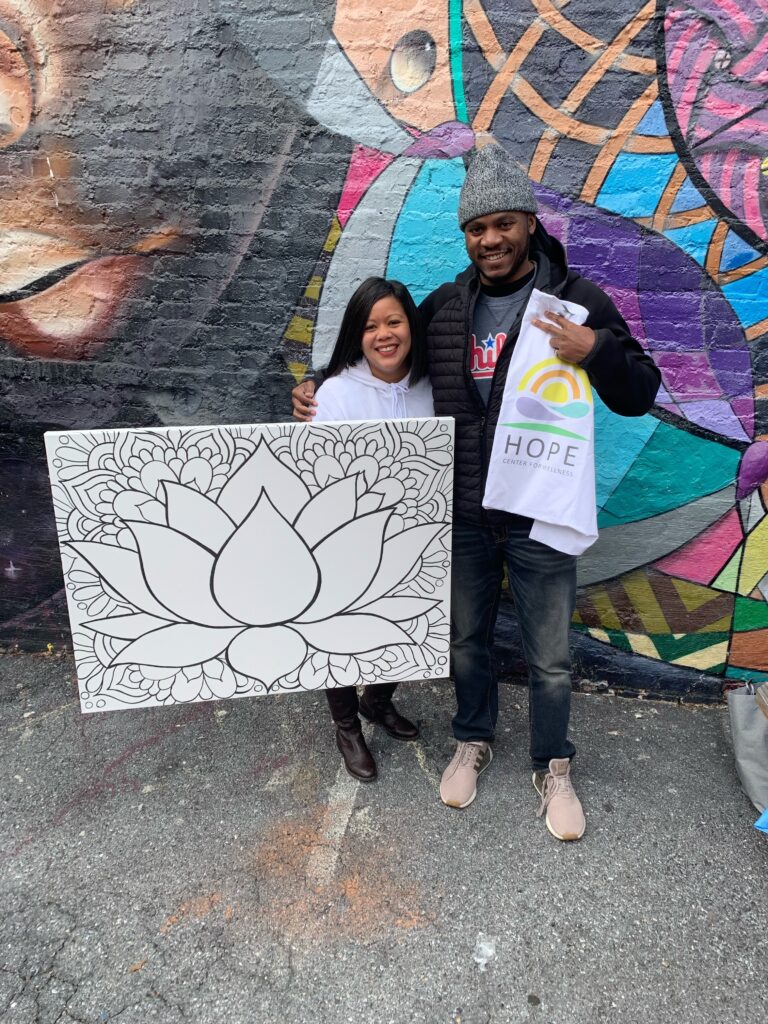 The Hope Center for Wellness prides itself on the number of community partnerships we have cultivated as a part of our mission of providing holistic wellness services. Connecting with community partners deepens our ability to provide comprehensive support services to our community and creates a stronger and more resilient network of providers.
Carving out time for joy and happiness in our lives is important whether that means attending a community pupusa event or planning a dinner with a small group of friends. Even during times that feel heavy, stressful and overwhelming there is still room for joy and laughter. What makes you laugh? What communities are you part of that bring you joy?
Elena Palermo (she/her) is a graduate therapist at the Hope Center for Wellness. She is a first-year graduate clinical social work student at Smith College School of Social Work. Her career therapeutic aspirations include interlacing mindfulness-based interventions into a psychodynamic framework.